"Grand Chambord Tour"
Eleven day on-line tour from Angers to Blois
Includes ALL major chateaux on route
+ some not so well known but worth seeing
+ quite a few nice places of interest . . .
Back roads, forest trails, villages, scenery . . .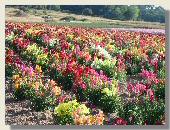 You come to the Loire Valley to mainly see its chateaux and not to race Le Tour de France. You want to go at own pace and enjoy remote villages and places of interest. You like to meet "deep" France ?
You will like this tour as it takes you through lovely scenic ways, off beaten tracks, taking advantage of our knowledge of this country. You will be amazed by the quantity of points of interest on route and if you believe, like some people, that you can cover the distance in 5 days, you understand that it is "impossible mission" when seeing it !
If you are not in a position to allow that long time for your bike ride, you may well cover "part 1" one year and "part 2" an other year !
Usual welcome ceremony at the railway station and shuttle to Le Clos de la Touche. Quick dinner and enjoy a quiet night !
Day 1: "warm-up" day ride 20 to 30 Km to start with, as all our tours, return to Le Clos de la Touche. Nice dinner and good night.
Day 2: beautiful ride, 40 km, to get to your first overnight place. Wine tasting and "family dinner" cooked for you by your hostess.
Day 3: cycle 40 km, to get to your second overnight place and have full gourmet dinner and accommodation in Fontevraud.
Day 4: shorter ride (25 km) but several places to visit, including the Royal Abbey of Fontevraud. Overnight in Chinon and "open" dinner at a nice restaurant downtown.
Day 5: visit beautiful city of Chinon and stay overnight at same place to enjoy rest and a second night here.
Day 6: cycle through the forest to the "Sleeping Beauty" cha-teau, then Azay-le-Rideau to finally end up in Villandry. Your hotel is close to the chateau ! Gourmet dinner is included at this comfortable 3 star hotel.
Day 7: Tour the world known gardens at Villandry in the morning and cycle to Chenonceaux in the afternoon. Your 3 star hotel is located next to the chateau walking distance tomorrow morning. Dinner is included, swimming pool and gardens . . .
Day 8: Tour chateau in the morning, enjoy lunch there and then cycle to Amboise, short distance and see Le Clos LucÚ. Lovely welcome at a "Chambre d'hotes" partner or ours. Good food downtown (dinner is "open" in Amboise) and night show at the chateau.
Day 9: Ride to Cheverny through countryside and take a look at chateau Chaumont on the way. Get accommodated at a beautiful B&B, lovely place where you get hosted by nice family. Dinner is "open" in Cheverny (several restaurants in town)
Day 10: one of the highlights of your tour : Chambord ! Beautiful park to enjoy. New bike road to take you there and come back to Cheverny for your second night at same charming B&B.
Day 11: Get to Blois via bike road and spend time touring Chateau that is interesting to visit. Then catch train (with bikes that travel for free) and come back home by train. Enjoy last evening "gourmet dinner" at Le clos de la Touche.
Day 12: last breakfast before going back to the railway station

Bicycles and equipment, road-book, maps, briefings . . .